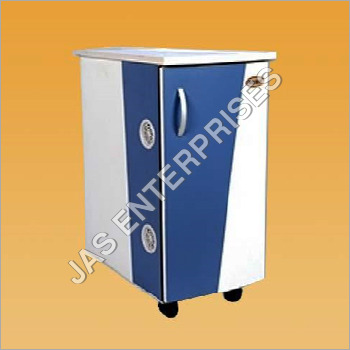 Product Description
To maintain the trust of our customers, we are engaged in manufacturing and exporting quality assured Domestic Flour Mills. To meet the international quality standards, these mills are manufactured using high-grade stainless steel and other components that are procured from certified vendors of the market. We are offering these mills in various sizes, models and grades as per the clients' requirements. A team of quality experts duly checks these mills on various parameters like flawless finish and functionality. Domestic Flour Mills are widely used in food processing industry.

Striking attributes:

High performance

Superior finish

Longer service life

Simple fitting
Other details:

This Jas brand aata maker is extremely elegant, light in weight and easy to use - making it your perfect kitchen appliance. It is loaded with thoughtful design features to compliment your modern life style. Simply pour grain in the hopper and you will get choice of fine, medium or coarse flour quickly and easily. It keeps you free from tensions and painful extra efforts.

Every hour, effortlessly, this domestic flour mill transforms 9 kilograms of the grain into the finest flour.

The strong, reliable 1 h. P. Single-phase ac motor having 2880 rpm and 750 watts is running on 230 volts, 5 amps. Motor is high tech, operates perfectly even at a low voltage of 175 volts with low power consumption and so quiet in operation. It consumes only 0.75 units in 1-hour operation & grind 1 kg in 7 minutes.

The rotation of the grinding blades is maintained at a moderate speed to avoid heating of the ground flour there by retaining the original taste, flavor and aroma of the flour or grains. This flour also has a longer self-life and easy for digestion.

Jas domestic flour mill has ultra special filter keeps the flour cool and thus keeps nutritious properties intact.

Jas domestic flour mill is without compromise and is the result of thousands of hours of research and years of constant testing. It is in tune with today's modern life style. With an overall size of 560 length X 375 width X 740 heights in millimeters at a time container storage capacity is ranging 2.5 kilograms to 4.5 kilograms and 8 to 12 kilograms per hour grinding capacity. You have an option to grind smaller quantity as less as 100 grams.
Technical Specification
| | |
| --- | --- |
| Motor | 1hp, 2800 rpm, single phase, 750w |
| Power supply | 15 amps |
| Weight | 55 kg (approximate) |
| Dimension | Length 56cm, width 38cm, height 74cm |
| Cabinet | Strong & elegant cabinet of new wood & teak wood available in any attractive freeze colors. |
| Electric consumption | 0.75 unit per hour (approximate) |
| Accessory | Pvc micro filter, pressurized squeezing blade, 8 pecs. Perforated screen set of different mass size, stainless steel container for filling powder, brush for cleaning. Efficient air cooling system, auto/self cleaning system, only one switch on, auto start, auto grind & auto stop. |