Tray Dryer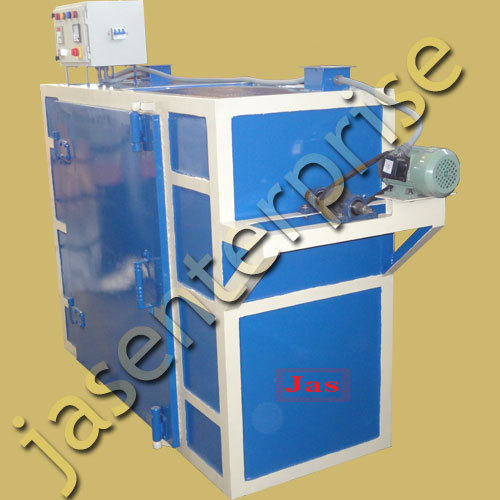 Tray Dryer
Price And Quantity
Product Specifications
Product Description
Enriched with vast industry experience, we have been committed to manufacture and export finely built Tray Dryer. This dryer is manufactured using superior quality raw materials and other components that are obtained from accredited vendors of the market. Our offered dryer is made available in different sizes, models and specifications that clients can avail as per their needs. We are offering this Tray Dryer at most competitive prices.
This dryer is reckoned for:
Robust construction
Longer functional life
Easy usage
Optimum functionality
Other details:
We manufacture a wide range of Tray Dryer/ Drying Oven that is widely used for heating, ageing, drying and many more purpose. Our range of these ovens is designed for parallel placement of the material that results in increase in production and saves batch timing by convenient loading and unloading. This types of Tray Dryer is available with external temperature control panel, and high temperature can also be fabricated. Owing to the superior quality of our products, our range of these products is widely demanded in the market. Moreover, these ovens are available in various sizes and models to choose from.
Feature at glance of tray dryer
Designed for uniform circulation of hot air in the drying chamber.
Available in wide ranging models from 12 to 192 trays capacity.
Electrical or Steam or Thermic fluid heating system available.
Temperature controlled by thermostat provided with the unit.
Fresh air inlet with filter and outlet also with damper control valve.
Electrical control panel mounted on the upper body.
Trays are fabricated from aluminum (stainless steel Trays optional).
Inside surface is painted with heat resistant aluminum paint and outside with automotive paints.
Operating principal of tray dryer ( drying oven )
The dryers are made of trays held in a cabinet which is connected to a source of air heated by electric. The air temperature is controlled by a thermostat which is normally set between 50 and 700oC. The air enters the bottom of the chamber below the trays and then rises, through the trays of food being dried, and exits from an opening in the top of the chamber. In the Practical Action systems the trays are designed to force the air to follow a longer zigzag route which increases the air/food contact time and thus improve its efficiency. This system also reduces back pressure which means that fans are used.
Available Models of tray dryer ( drying oven )
Model / Capacity
Tray Size : 32 x 16 x 1 1/4 - 18 G

JAS-12 Tray

JAS-24 Tray

JAS-48 Tray

JAS-96 Tray

JAS-192 Tray

Rack (Tray Loading)

Fixed Angles

Fixed Angles

One Trolley

Two Trolley

Four Trolley

Dryer Dimension Exterior (Approx.)

L mm/inch

1600/64

1600/64

2500/100

4200/168

4200/168

W mm/inch

600/24

1000/40

1150/46

1150/46

2100/84

H mm/inch.

1250/50

1250/50

2125/85

2125/85

2125/85

Number of Doors

Two

Two

One

Two

Two

Number of Fans

One

Two

One

Two

Four

Number of Motors & H.P.
(400/440 volts 3 phase A.C.)

1 x 0.5 HP

1 x 0.75 HP

1 x 1.0 HP

2 x 1.0 HP

2 x 2.0 HP

Electrical Rating
Of Heaters :

150 Degree C

3 KW

6 KW

12 KW

24 KW

48 KW

200 Degree C

3 KW

9 KW

15 KW

30 KW

60 KW

300 Degree C

12 KW

18 KW

24 KW

48 KW

96 KW

Average Steam Consumption :
(3 to 7 kg/cm2) kg/hr.

10-20

15-30

25-40

30-50

40-75